Gateshead County Council have agreed to plans proposed by North East architecture firm GRADONARCHITECTURE to transform facilities at Strathmore Road Methodist Church in Rowlands Gill, providing much needed improvements to the facilities for the surrounding parishes of Highfield and High Spen.
The proposed plans will see the demolition of the existing central building which connects the worship hall to the kitchen and meeting rooms. In its place, a new open-plan extension will be built to function as a welcoming and meeting area for community members to congregate before and after services.
In addition to the extension, the Church's remaining facilities will also benefit from a full refurbishment. The kitchen is to be modernised, new toilets with better disabled access will be installed and the car-park is to be redesigned to provide more accessible parking. The old meeting rooms will also be refurbished to create modern and adaptable spaces to encourage community activities, particularly amongst local youth groups. 
The project is being funded through Church grants and fundraising contributions and upon completion will create the much needed improved community facilities for the surrounding parishes.
Head representative of the Church committee, Mr. Trevor Peacock, shared his enthusiasm at the latest news saying, "At Strathmore Road Methodist Church in Rowlands Gill, we are delighted to have received planning permission for our Church development project. We are very excited that the project has taken another big step forward and suddenly it all seems very real. Our Church lies in a conservation area and the project is a mix of a new build central link and a refurbishment of the existing suite of buildings. John and the team at Gradon have steered us skilfully through the design development process to reach this point. We have been very pleased with the way they have listened, responded, offered options and advised along the way."
This latest news comes as another success for GRADONARCHITECTURE who have secured further work within the Church sector with the redesign of Blackhill Methodist Church also going in for planning approval.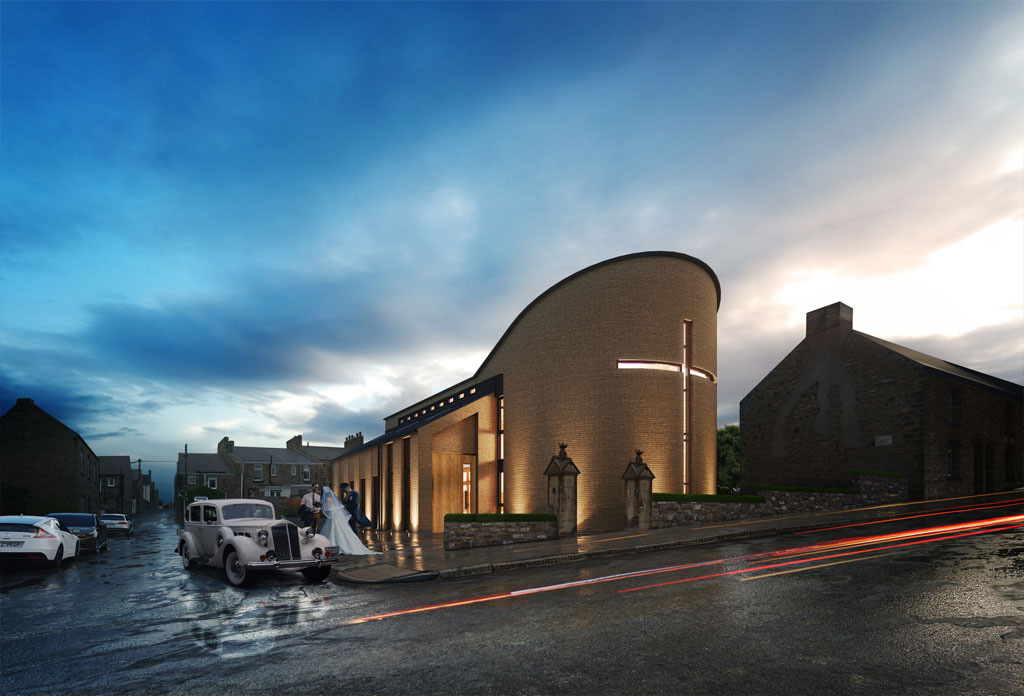 Senior Architect John Carr who is architectural lead for both projects has said, "We are now looking forward to the appointment of contractors who will be due to begin construction on site in Spring 2020. Alongside the success at Strathmore, we are also awaiting a decision from the planning committee at Durham County Council for plans at Blackhill Methodist Church. The redesign will provide a brand new worship hall for the Blackhill congregation and surrounding communities, bettering the space and facilities. We understand the value and importance of Churches for local communities and look forward to future opportunities for architectural work in this sector."