We are delighted to announce that Great Park Pharmacy a commercial fit out project we worked on is now open for business. The pharmacy becomes the first business to open in one of 19 commercial units on the development and promises to be "more than just a pharmacy" by catering to the needs of residents, who currently suffer from a "lack of amenities in the area".
The scheme comprised of a fit out of a vacant retail unit including all fixtures and fittings, shop front and signage. Local Labour MP for Newcastle upon Tyne North, Catherine McKinnell (pictured below cutting the ribbon) was "so pleased" to see a new pharmacy opening in her constituency.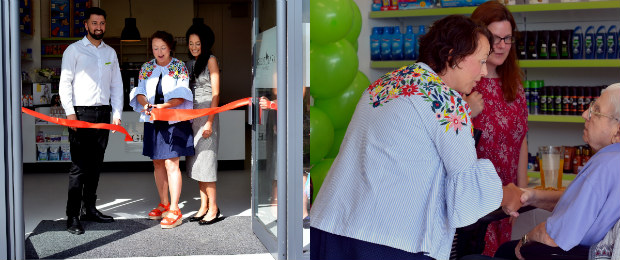 "I know just how valuable the wide range of services provided by pharmacists are to local communities, and it's important that as many people as possible have access to these," she added.
We are delighted to have played a part in a project that will have a lasting affect on the community of Newcastle Great Park, which is core to our ethos at GRADONARCHITECTURE as our architecture is about people.