This month we are delighted to be celebrating three years since we established our studio in Derry Northern Ireland. As part of our celebrations, it was fantastic to host our charity football match between Derry City FC Legends and GRADONARCHITECTURE FC at the weekend, which to date has seen us raise in excess of £1, 500 for The Kevin Bell Repatriation Trust – a huge thank you to all!  This event is testament to our ethos that "Our Architecture is about People".
Through our architecture we are delighted to have delivered a number of successful projects within Derry, Dublin and London, working with clients in Europe, the Middle East and Asia. Collaboration with our colleagues in our England and Mongolia studios continues to be key to our overall success which has seen us win a number of awards to date and enables us to offer our clients more, across a range of diverse sectors. Current examples include mixed use projects in  Maidstone, London, Ulaanbaatar and Durham, ranging in value between £20-50M.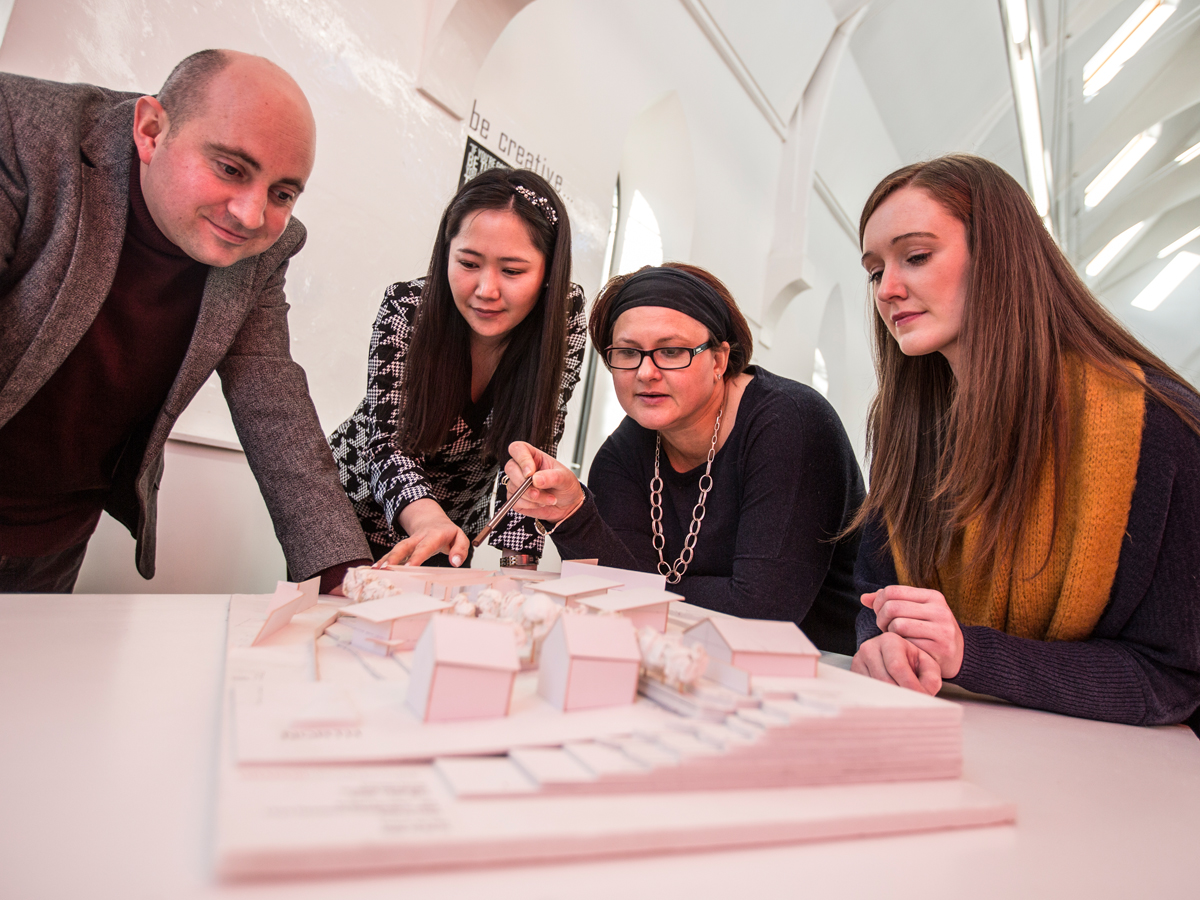 We engage with local schools and communities, raising awareness of the need for sustainable communities and we continue to recruit like minded people to join us as at our new studios in London Street in the Cathedral Quarter.
Directors, Graham, Sean and Liam said:
"The way in which we work we believe is special – Essentially we are three small to medium sized teams in different locations who communicate all of the time. Which when brought together, have immense knowledge and skill to deliver and exceed expectation.
On behalf of us all, we extend a huge thank you to all of our clients, colleagues and friends – we look forward to continued success and growth together."