Situated in Jarrow, South Tyneside. 'Jarrow Hall – Anglo-Saxon Farm, Village and St Bede Museum' is a living museum and Farm which celebrates the life and achievements of the renowned St Bede and the living conditions and lifestyles of the time.
The site features a museum dedicated to the life and times of the famous monk, with other features and attractions – including a reconstructed Anglo-Saxon farm and the 18th Century Georgian building, 'Jarrow Hall House' itself will consist of a calendar of activities, including special themed events, an educational programme for schools and heritage skills workshops, alongside space for businesses and events.
The proposal is for a small educational facility containing up to 75 students and 10 members of staff. From the beginning we set out to accomplish a design that respects the materiality and form of the local vernacular. A series of options were explored, displaying varying options of roof formations, whilst retaining the same interchangeable floor plan without compromise.
Each Option had varying benefits; from Green Roofing Systems, to North Facing Light wells. However, by exploring a number of options, the steep sloping pitch and the low lying eaves of the Anglo Saxon Crux barn, provides the most sensitive approach, respectfully in keeping with the other surrounding buildings on the site.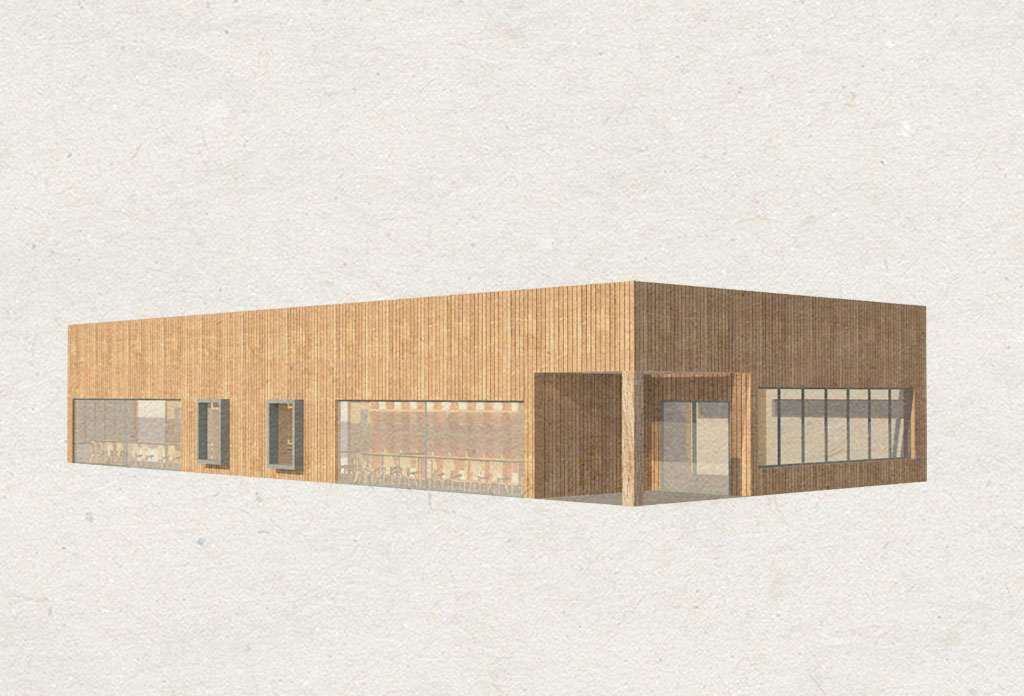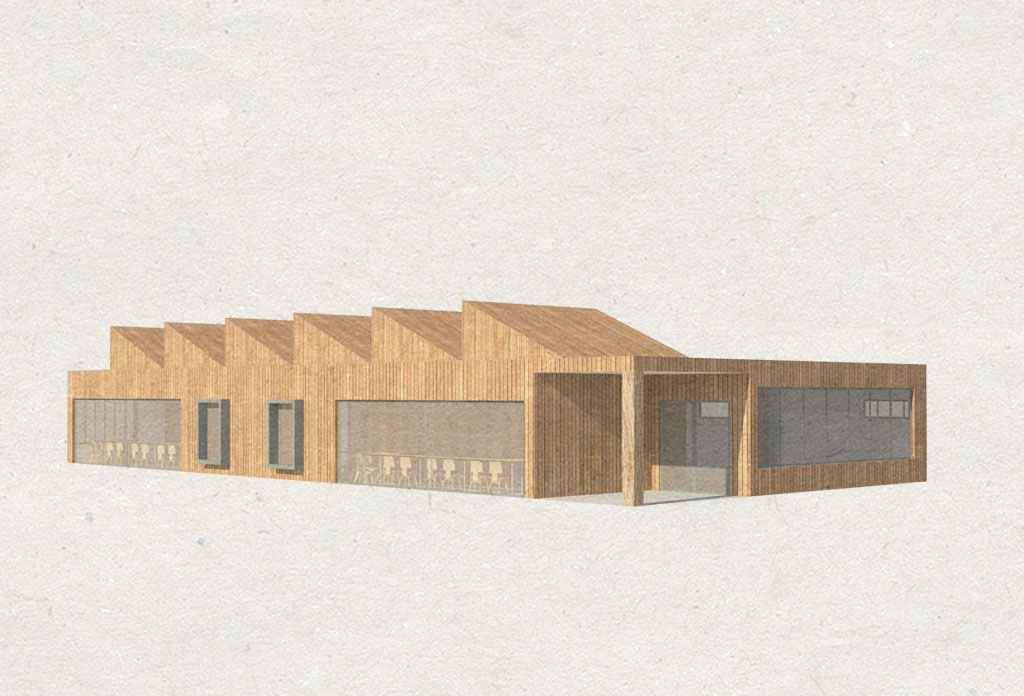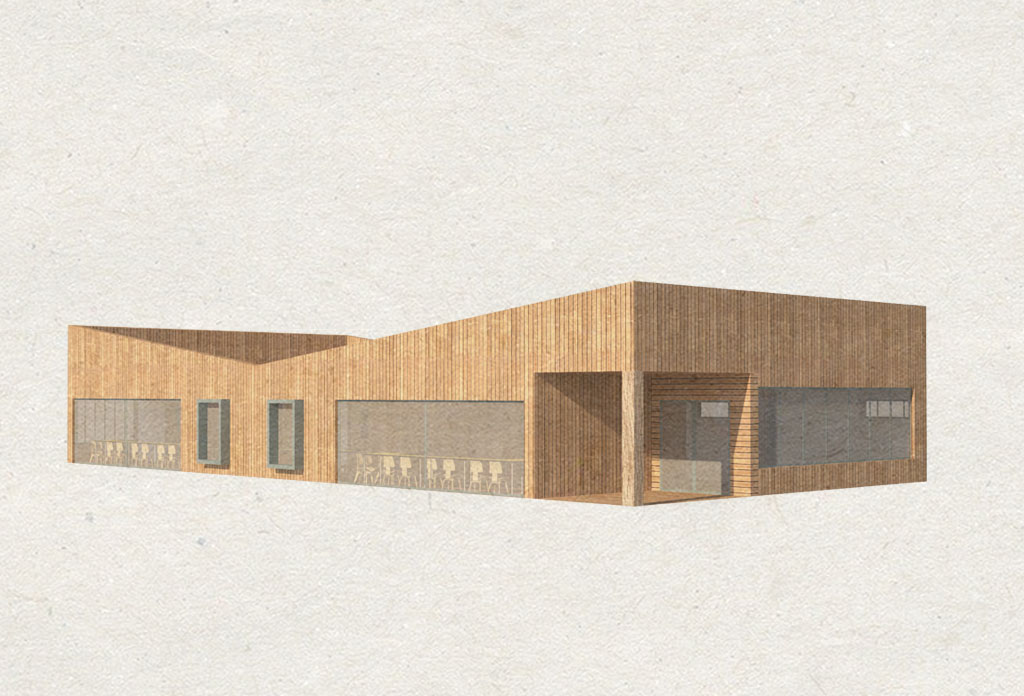 The building is to appear of an agricultural nature, in a contemporary fashion taking precedent from the classic Anglo-Saxon Crux Barn formation, with its exposed timber framework, tall ridges and low lying eaves.  The tall ridge line provides double height ceiling space, creating a well-lit and naturally ventilated bright and airy space for students to learn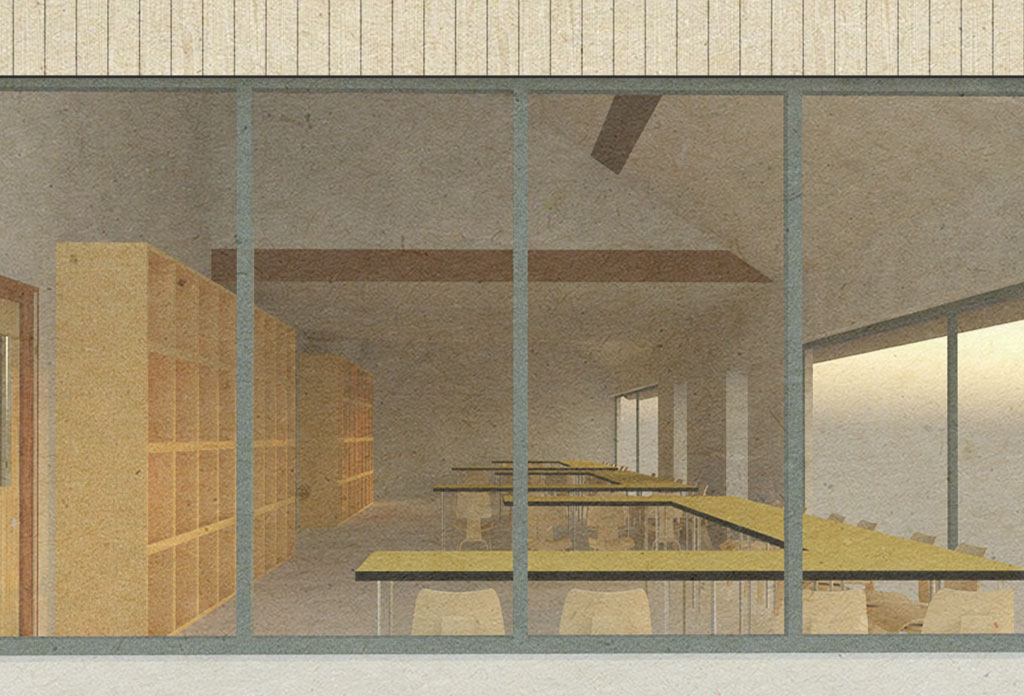 The proposed building has been designed in a contemporary manner in terms of aesthetic and layout. However, it retains elements of a traditional theme with symmetrical gable pitches at either side of the East and West facade striking a balance between old and new. Similarly, the materiality of the build is in keeping with the local vernacular of the Anglo-Saxon Farm and the traditional palettes used, comprising of an exposed timber framed structure, external white rendering and Norclad Candadian Western Red Cedar (with micro shade treatment to prevent colour loss and weathering), and Timber shingled roof.