Works have now commenced on site at Strathmore Road Methodist Church in Rowlands Gill as contractors begin the 18 week construction programme to deliver our bespoke architectural designs.
Strict health and safety Covid-19 guidelines are being followed on site to ensure that temperature measuring, PPE, hand washing facilities and construction guidance on safe site operations is available to all site personnel to ensure risks are mitigated during the delivery of the project. The plans, which were given the green light for planning approval from Gateshead Council last year, will transform part of the historic Church into a contemporary, multi-use space for the local parishes of Highfield and High Spen to use, providing the local communities with high quality amenities. The appointed main contractor, Northern Bear Building Services Ltd, will be carrying out the works on the old and decaying 1950s central link building which connects the worship hall to the kitchen and demolishing it to make way for foundation and groundworks to facilitate the new focal entrance space to the building.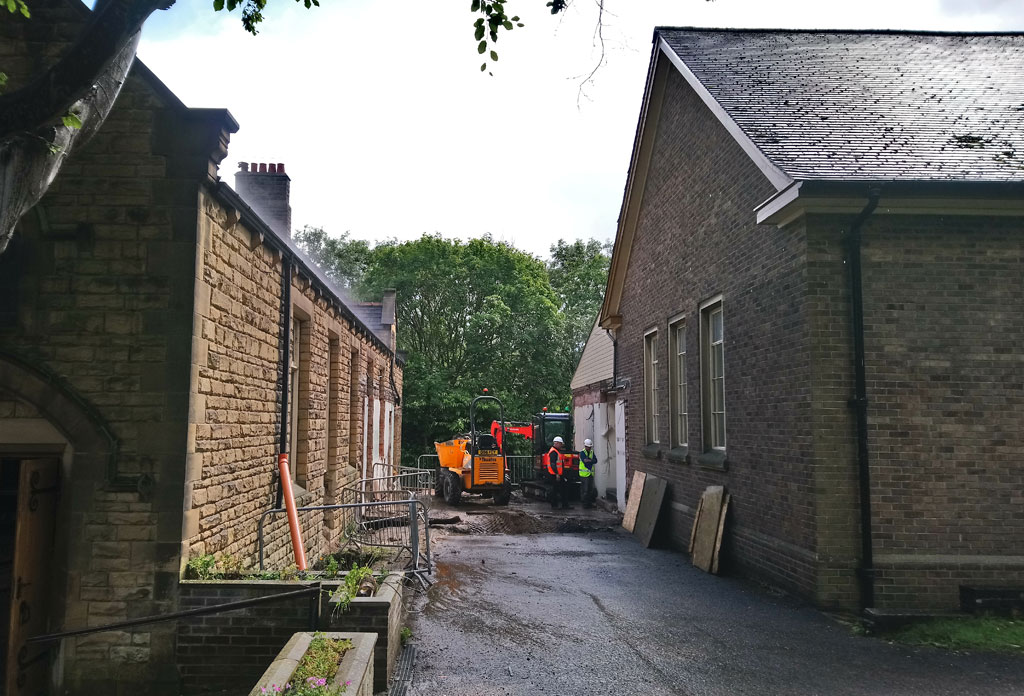 The works to the main worship hall will be featuring a new insulated raised floor, and the secondary hall will be fitted out with a full width storage area. The Halls and ancillary rooms to this much loved community building will be receiving full refurbishment of insulation, finishes, heating, lighting, and mechanical and electrical infrastructure. In addition to the extension, the Church's remaining facilities will also benefit from a full refurbishment. The kitchen is to be modernised, new toilets with better disabled access will be installed and the old meeting rooms will also be refurbished to create modern and adaptable spaces to encourage community activities, particularly amongst local youth groups.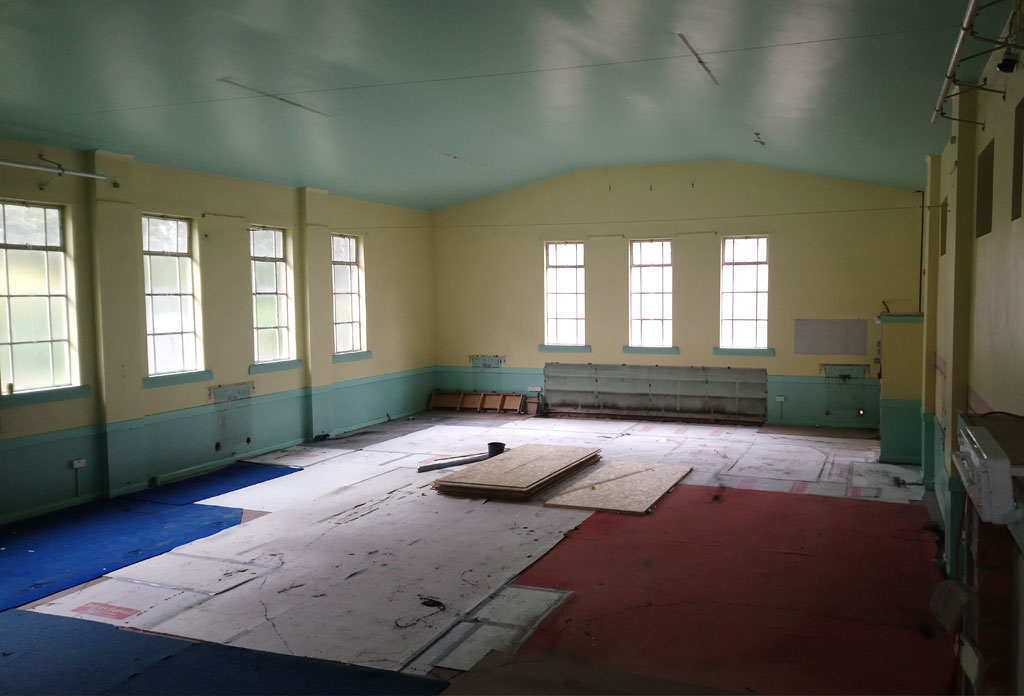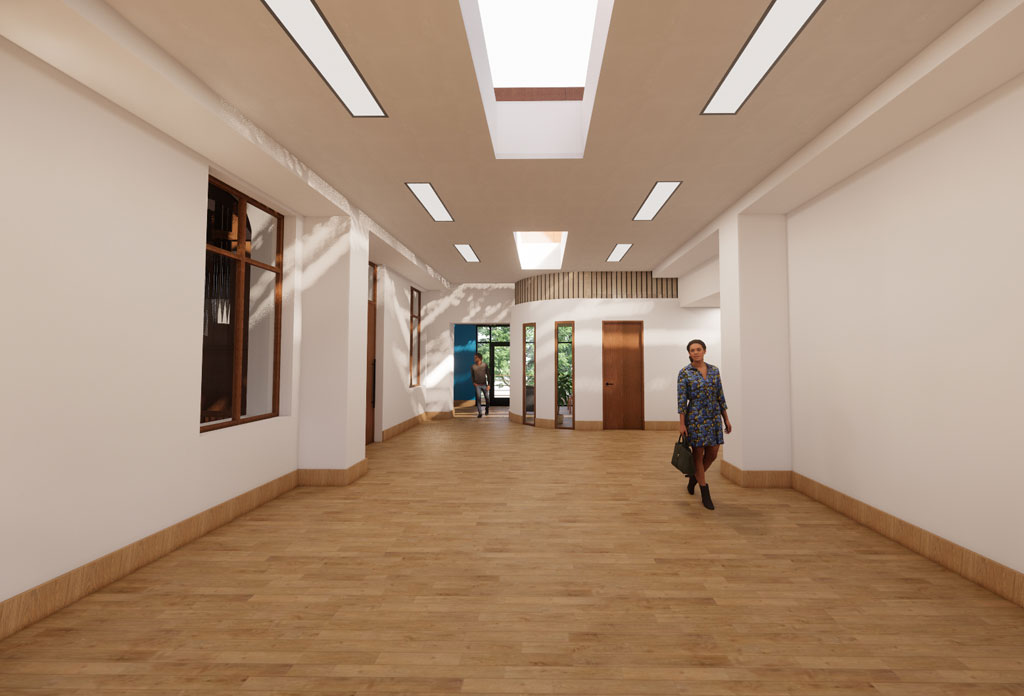 The project is being funded through Church grants as well as fundraising contributions and upon completion will create the much needed improved community facilities for the surrounding parishes.
Senior architect at GRADONARCHITECTURE, John Carr has led the design of the project from offset and has said, "It is fantastic to see works finally beginning on site and significant steps of progress are already being made in the construction of the new extension. Having worked on a number of Church architectural redesigns, I understand the need for Church buildings to be adaptable place of use whilst also retaining their historic significance and traditional features. Churches are increasingly becoming places of wider community activities, as well as worship and it is fantastic to be delivering a project which encompasses this design approach."
We are expecting works to be completed in October 2020, whereby the architectural vision of the Church will have been delivered to a high quality and will be open to its end users.